Last month, I felt privileged to be a guest on the "Because Fiction" podcast with author Chautona Havig. Chautona's insatiable appetite for stories and her unabashed enthusiasm for books made her easy to talk to. Although officially discussing my latest release, she had recently finished reading Rose Among Thornes (released in 2021) and we spent time on that as well.

What made Rose's story especially poignant for Chautona was that, coincidentally,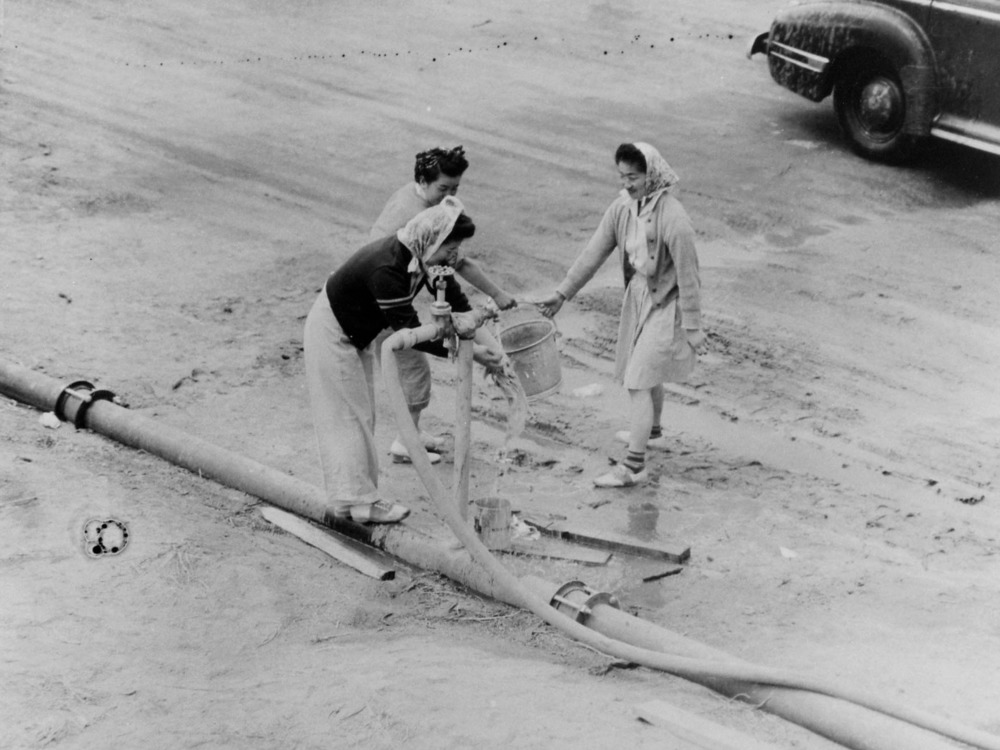 Photo credit Manzanar National Historic Site


around the time she read the book, she toured Manzanar National Historic Site near her home in California. Manzanar War Relocation Center was one of ten camps where the US government incarcerated Japanese immigrants and Japanese American citizens during World War II. Canadians did the same here, as you'll know if you've read my book or others. Many of my American readers were previously unaware that the Canadian government took the same action. Though I researched several of these camps, I did not have the opportunity to visit one.

Chautona told me that what struck her most while touring the site was not the primitive conditions under which internees were forced to live—the overcrowding, the lack of privacy, the injustice. What moved her was reading, over and over, the stories recorded by those who ran the camp, about how gracious and lovely the Japanese people remained throughout their incarceration. She said, "All I could think about was, if we put Christians in an internment camp today, would people say we were lovely and gracious? Eighty years later, would we be remembered for behaving graciously?"

Whoa. Loaded question.

How about you? Imagine yourself, born here in Canada but your parents immigrated from a country now suddenly at war with us. Forced to leave your home and most of your possessions, you don't know when or if you'll return. For three years, you share rustic barracks with strangers. The surrounding barbed wire fences and guard towers prevent you from leaving. You're reminded that your countrymen who've been taken prisoner by your parents' country of origin are being treated far worse than you. You should be thankful, you're told.

Would your guards be impressed with how you exhibited the fruit of the Spirit we Christians are supposedly known for? (If you need a refresher, that fruit, according to Galatians 5, is love, joy, peace, patience, kindness, generosity, faithfulness, gentleness, and self-control.)

None of us knows how we would behave because we haven't encountered this level of injustice. Perhaps that question can best be answered by how we respond when our "rights" are stepped on. When someone cuts us off in traffic. When we're left out. When someone else gets the promotion or the contract or the last piece of dessert. When our parcel is delivered to the wrong address. When we're required to pay too much tax. Or wear a face mask. Or wait in line.

If we can't display patience and self-control in these smaller situations, how would we be remembered 80 years after our unjust incarceration?

Am I suggesting we shouldn't stand up for what's right? Of course not. But if we call ourselves followers of Jesus, we need to look at whose rights Jesus fought for. Always, it was for others. Not his own. Just the opposite, in fact. He willingly remained quiet under abuse, "like a sheep to the slaughter."

I pray for the level of maturity that makes me become more gracious, like Jesus, each day.